Help ROCK raise $30,000 this year during Amplify!
Amplify Austin Day is March 1-2, 2023 from 6pm to 6pm and ROCK needs help from partners like you to hit our goal of $30,000.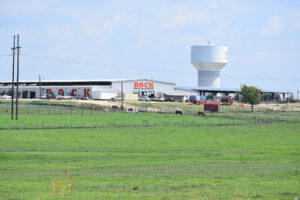 Last year ROCK provided Healing Thru Horses to 114 children, 61 adults, and 186 veterans and their families. In order to do that, ROCK relies on a team of 241 volunteers, 32 horses, 32 staff and a whole lot of grit and determination. Helping us do all that is our ranch and farm equipment like tractors, gators/RTVs and trailers. 
This year we hope to raise funds to help us replace and maintain this much needed equipment including purchasing a new RTV to help us navigate ROCK's 60-acre campus as we care for our herd.
$15K Donation Match!
Sun City resident Don Garbe has upped the challenge by offering a $15,000 matching donation. That means every dollar you donate is double the impact. Thank you Mr. Garbe for your continued support of ROCK and our mission!
How you can get involved:
1. Donate
If you're able to give, please consider making a donation directly to our Amplify Austin Day page. In addition to Don Garbe's generous $15K match challenge, donations made through Amplify Austin are eligible for additional matching opportunities from I Live Here, I Give Here and their partners.
2. Get Social
Posting about ROCK is one of the easiest and most effective ways to help us spread the word during Amplify Austin. Share our Amplify Austin donation link with your friends and family and tell them what being a part of ROCK means to you.
3. Sign up to Volunteer
If you're already a ROCKateer, consider picking up an extra shift or two. We always love seeing you! 
If you aren't yet a ROCKateer, check out our Volunteer page for more info on how to get signed up for our next training.