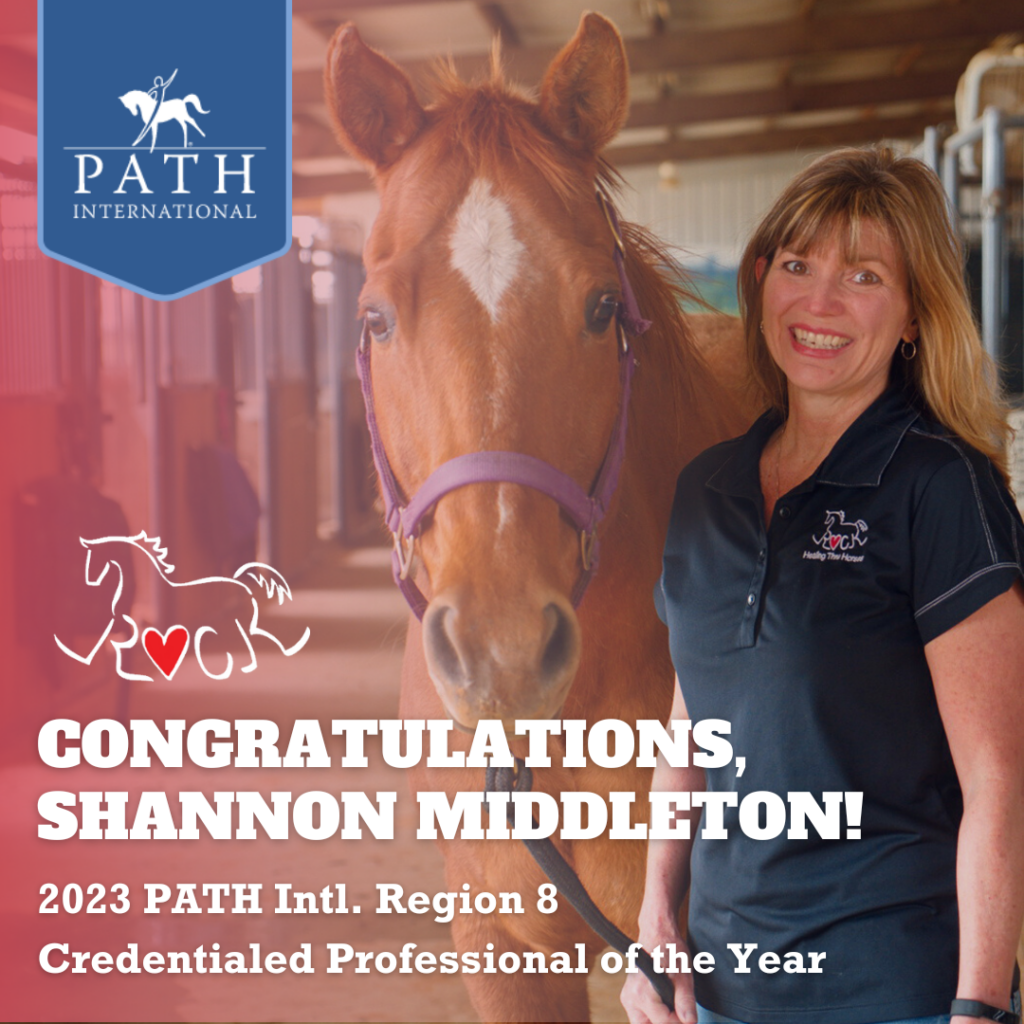 Congratulations to ROCK's Shannon Middleton,
PATH Intl. Region 8
Credentialed Professional of the Year at the 2023 PATH Intl. Region 8/LSTEN Conference in Stillwater, OK. The 2023 PATH Intl. Region 8 Conference is produced in partnership with, and sponsored by, LSTEN. Hosted by Turning Point Ranch. "PATH Intl. Region 8 and LSTEN welcome you to an educational and fun weekend with your friends and colleagues in Oklahoma."
Shannon joined the staff as an SLP in 2006 after volunteering for 2 years. She has an undergraduate degree in Education with a specialty in Speech Therapy and a master's degree in Communication Disorders.
She has been providing speech-language pathology services for over 30 years, including working with individuals with Cerebral Palsy, Autism Spectrum Disorder, Down syndrome, language disorder, articulation/phonological disorder, cognitive impairment, stroke and head injury.
She has incorporated hippotherapy as a treatment strategy for 18 years. Shannon has also presented at regional and international conferences, served on AHA, AHCB and PATH Intl. committees and was awarded the Region 8 PATH Intl. Credentialed Professional of the Year award in 2023.
We are incredibly proud of Shannon! Congratulations for earning this well-deserved award.