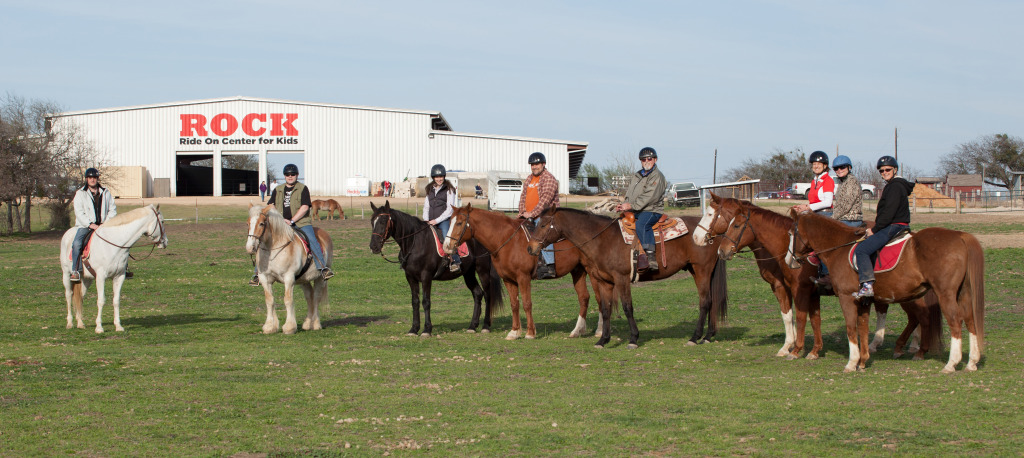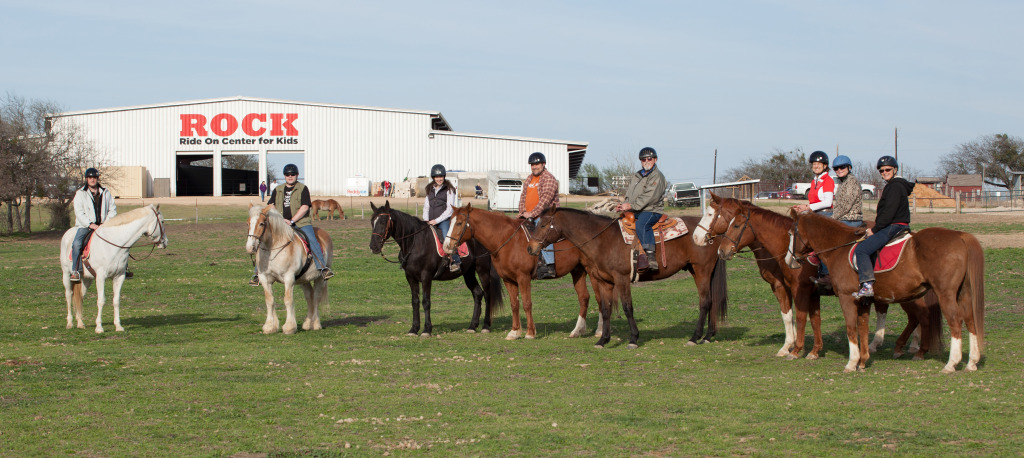 ROCK's therapy horses are carefully screened for health, training, and temperament before they are accepted into the program. View ROCK's amazing herd of Therapy Horses here.
Once they have been screened, horses undergo a 90-day trial period to determine if they are a good candidate for the program, after which they are either officially adopted to live and work at ROCK or returned to their original owners.
We care for our family of horses in the best way possible. Not only do they get their feed, farrier, and medical needs met, they enjoy a high quality of life on ROCK's 60-acre ranch.
Good Horses Needed!
Do you have an equine partner that is looking for their next job? ROCK is currently seeking younger, more experienced horses for sale or donation.
Therapy horse criteria:
Calm, patient and friendly temperament with excellent ground manners
Sound in all three gaits (walk, trot, canter or walk, jog, lope)
Symmetrical conformation with no injuries or vices
Ideally between the ages of 8-17 years old
Training in a Western or English discipline preferred
Show ring experience is a plus
If you feel your horse is ready for a rewarding career as a therapy horse, we invite you to contact Mark Dial at 512-930-7625.
You can also download our Horse Flyer and Equine Donation Form.

ROCK Horseshoe Club
Sponsor a Horse through our Horseshoe Club
ROCK Horseshoe Club is made up of sponsors who provide for the care and feeding of ROCK therapy horses. Sponsorship of a horse provides for the daily needs of these amazing animals allowing them to perform life-changing therapeutic activities for individuals of all ages!
Horseshoe Club sponsors receive:
Adopted horse certificate
Sponsor plaque
Commemorative picture
Recognition on ROCK website
Updates throughout the year on the horse's status and program achievements
Horseshoe Club Members are encouraged to meet their horse and observe the successes that their horse enables its riders to accomplish during a session. Want to meet our herd or search for a horse to sponsor? Visit www.rockride.org to learn more or call 512-930-7625 to schedule a visit.

The ROCK herd:
Click on any of the horse pictures below to view a larger image. Scroll over the image to view their Horseshoe Club sponsors.