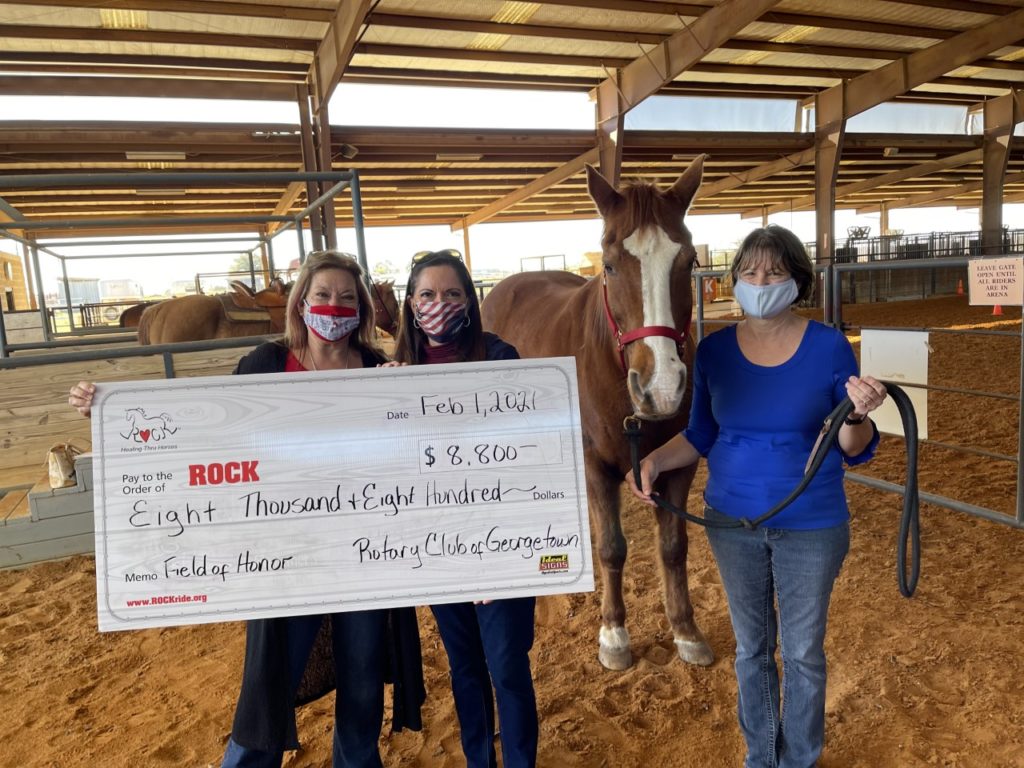 Thank you to the Rotary Club of Georgetown Texas for choosing to partner with ROCK as a grantee of the Field of Honor 2020. The weeklong event took place during the week of Veterans Day 2020 and was open day and night.
In Georgetown, a field of roughly 1,700 American flags stretched as far as the eye could see paying respect to those who served our great nation. This year honorees included the COVID-19 Front Line Heroes and Education Teachers as well.
This week, the Rotary Club of Georgetown visited ROCK and presented us with a check for $8,800. These funds will be used in the ROCK On  Veterans program where men and women who have served partner with other veterans, a ROCK therapy horse, and begin healing and leading their life again.  ROCK provides three 8-week sessions to veterans at no charge due to generous donors like our friends at the Rotary Club of Georgetown. Thank you for your continued support of ROCK which began many years ago. We are blessed to have your continued support.  Make plans now to attend the 2021 Field of Honor during the week of November 6-14, 2021.