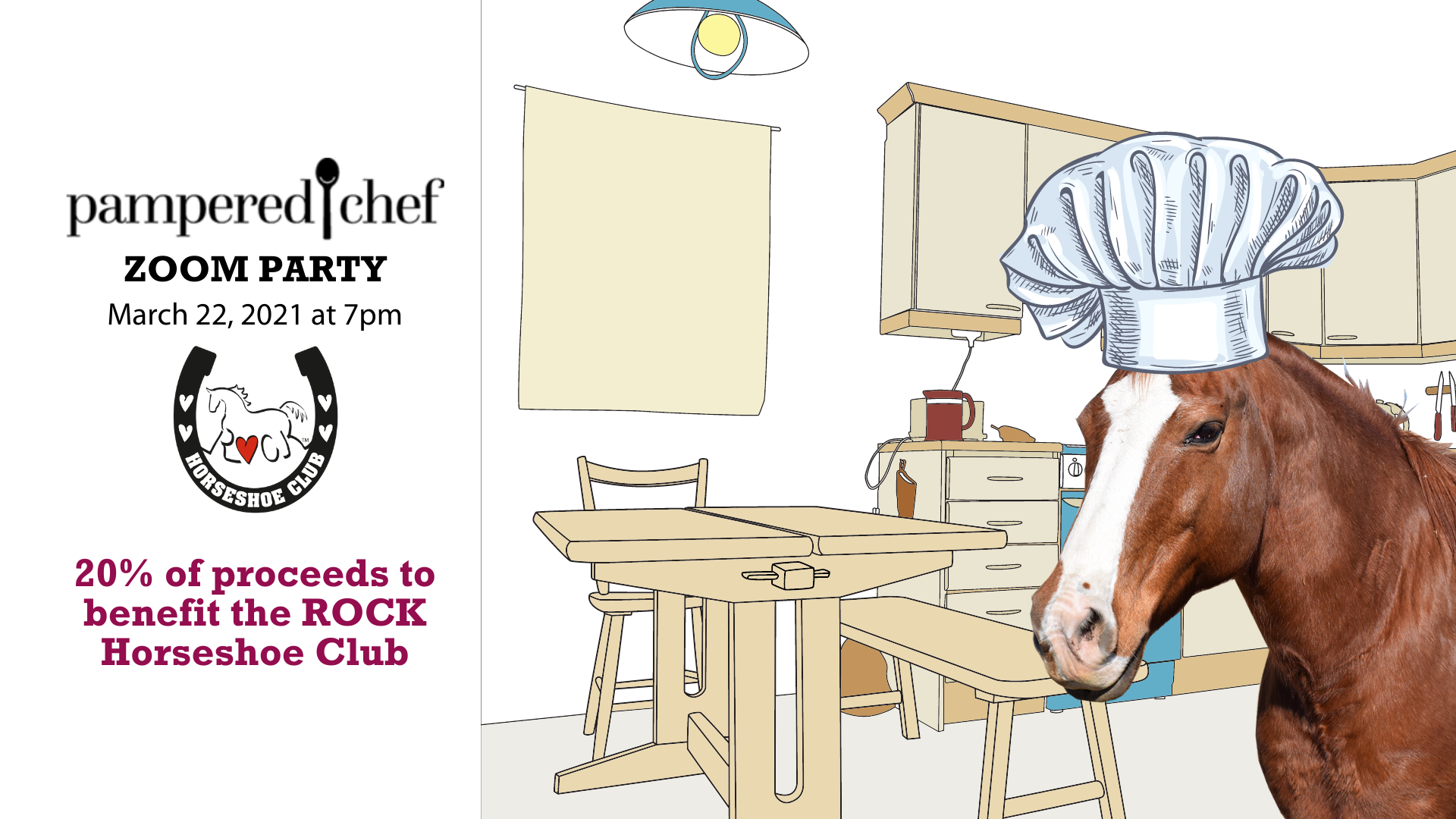 ROCK and The Horseshoe Club are partnering with the Pampered Chef for a special Zoom Party fundraiser to benefit ROCK. Join us on March 22 at 7PM on Zoom with host Kim Lybarger and the Horseshoe Club for a night of fun to support our mission to improve independence and life skills in partnership with the horse.
Register for the Zoom party here.
A portion of sales of this fundraiser will be donated to the ROCK Horseshoe Club to provide for equine care for ROCK's amazing herd of therapy horses.
Come check out BRAND NEW SPRING PRODUCTS! Don't forget those upcoming birthdays, bridal showers, anniversaries, housewarming parties, etc.! There is something for everyone in every price-range and within your budget. If you spend $80 or more in products, you will receive a FREE gift! The order link will be open MARCH 22 – MARCH 31.
Ready to order now? You don't have to wait for the party to get started. Follow the directions below to shop and support ROCK.
How to order:
1. visit https://www.pamperedchef.com/party/rockrideonfundraiser
2. Click on the SHOP NOW button on the right side
3. SHOP AWAY!!!
Pampered Chef will donate back to ROCK, Ride On Center for Kids:
15% of sales with sales of $600 or more
10% of sales with sales of $599 or less
An additional $3 will be donated with every party booked from this fundraiser
Additionally, host Kim Lybarger will donate 5% more at the end of the fundraiser!
Got a question? Feel free to contact Kim Lybarger, 713-501-1544, with any questions including orders.