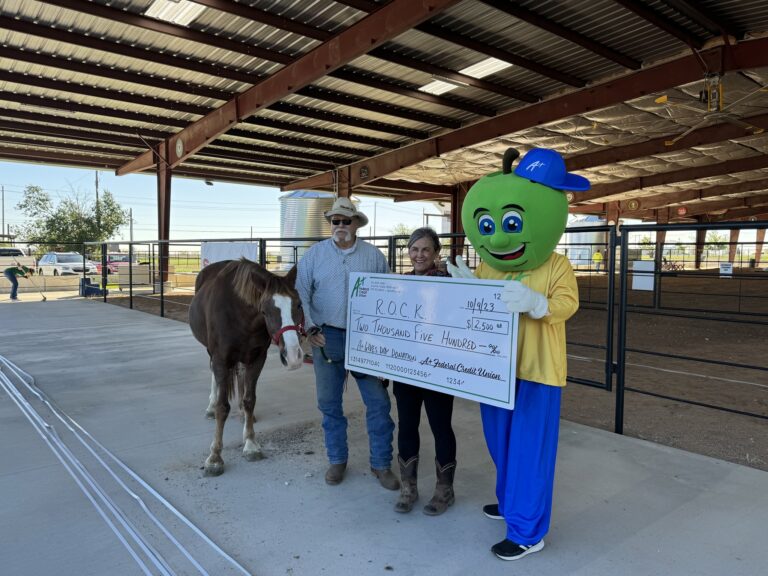 On October 9th, A+ Federal Credit Union and their team of volunteers came out to ROCK to help with various tasks like picking up trash, spreading mulch, organizing work rooms, and more.
"What a beautiful day to be spending with our furry friends for A+ Gives Day! Team A+ is volunteering with various animal centers across Central Texas to help out with a variety of tasks. Volunteering is fun when supporting a great cause! Team A+ is working with community outreach partners to help support them as they offer support to our neighbors in need." – A+ Federal Credit Union
Another fun surprise!
ROCK Ride On Center for Kids
won the $2,500 donation from A+ Federal Credit Union as part of their A+ Gives Day Initiative! Online votes were cast daily to help decide which organization would receive this generous donation. The ROCK Community made this happen! Thank you, everyone, for rallying together and showing your unwavering support for ROCK.